Are you an Instagram influencer looking to take your social media game to the next level? Do you find it overwhelming to manage your Instagram account while also creating engaging content for your followers? Well, fear not, because there are several applications that can make your life easier and help you grow your profile. Other than that, there are so many platforms, like social media marketing agencies available through which you can get the benefits and take your business to the next level. 
In this blog, we will explore five essential applications that are helpful to all Instagram influencers. These applications will help you schedule your posts, create professional-looking visuals, plan your content, design your feed, and direct your followers to multiple links. So, if you're ready to up your Instagram game and take your influence to the peak of success, read on to discover the five must-have applications for all Instagram influencers.
Essential Instagram Applications For Influencers
Instagram's visual focus and broad audience make it one of the most used social media sites for influencers. Applications can help because running a successful Instagram account can be daunting. 
Influencers may effectively manage their Instagram profiles by using the social media management application Hootsuite. The ability for influencers to schedule their posts in advance is one of Hootsuite's most important capabilities. Influencers can now plan and produce content in bulk, which saves them time and effort. Hootsuite also provides a drag-and-drop calendar that makes it simple to visualize a schedule at a glance. 
Additionally, Hootsuite offers strong analytics tools that give influencers insightful information about the operation of their accounts. Influencers can keep track of their development, keep track of the engagement of their followers, and assess the effectiveness of their Instagram marketing initiatives. Influencers may easily make data-driven decisions thanks to the analytics dashboard's clear measurements and easy-to-read indicators. Moreover, Hootsuite provides a function called Streams that lets influencers keep an eye on their Instagram account in real time. Influencers may now respond to comments, mentions, and direct messages fast, which makes it easier for them to interact with their fans.
Instagram is a very visual network, therefore in order to stand out, influencers must produce captivating content. Influencers may use the graphic design tool Canva to make polished photos, graphics, and videos for their Instagram posts, stories, and even IGTV movies. Influencers can modify a variety of templates on Canva to match their brand and style. 
Influencers may quickly add text, graphics, and photos to the templates' user-friendly layouts to produce original visualizations. Influencers can easily generate on-brand content without having to pay a graphic designer because of Canva's extensive library of stock pictures, icons, and fonts. Creating Instagram Stories with a brand is also a breeze with Canva. Influencers may use Canva to make themes for their Instagram Stories that are consistent with their branding, giving their profile a more polished and coherent appearance. Canva provides a variety of Instagram Story templates, including IGTV video templates.
Get in touch with the best graphic designing agencies like Litso Digitals, giving its services to its customer with customized Canva-generated visuals, and other social media services and making their business well-acknowledged in the world of social media. 
An Instagram-specific scheduling and content planning tool is called Later Later. The drag-and-drop calendar is one of Later's unique features because it lets influencers schedule their posts and prepare their content in advance. Influencers can instantly view the posts that are planned for each day, ensuring that their feed appears organized and cohesive. Additionally, Later provides a variety of analytics tools so that influencers can monitor their engagement and growth. Influencers can keep an eye on the activity on their account and follow the evolution of their postings.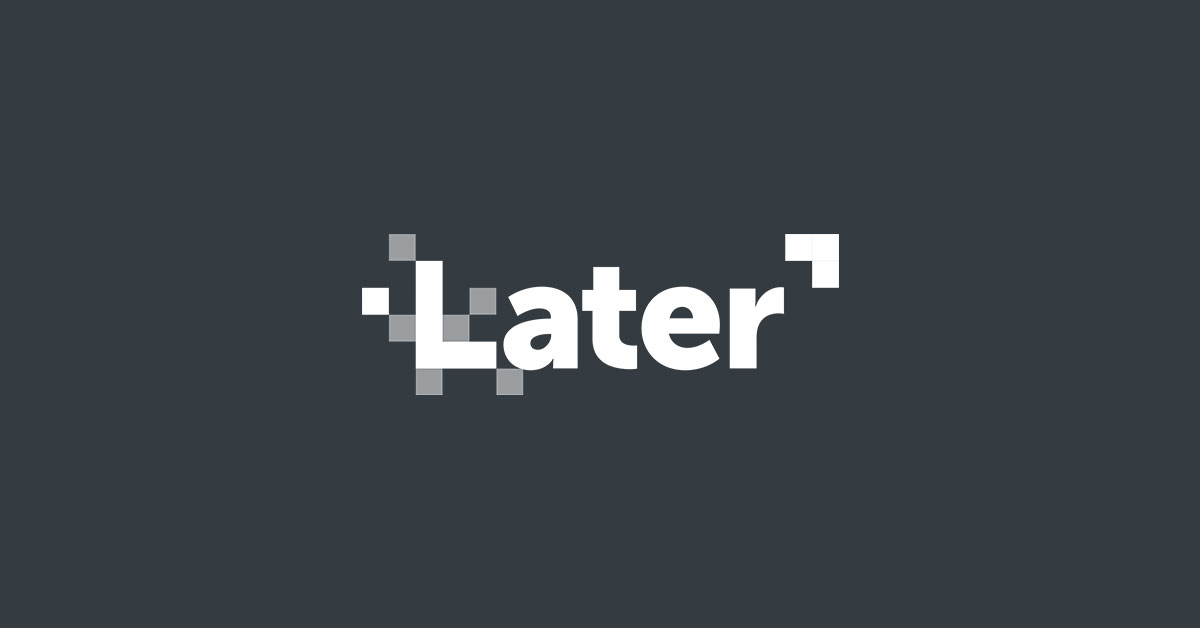 Influencers can use Later's analytics to gain insights into followers' activity and plan their content based on that information. Influencers can use Later to automatically publish planned posts to Instagram, which is one of its advantages. Influencers can save time and energy by not having to manually post their material as a result of this. Additionally, Later provides influencers with a function called Saved Captions that makes it simple for them to save frequently used captions and hashtags for a quick addition to posts.
Influencers can organize and create their Instagram feeds with the aid of the UNUM program. Influencers may preview their Instagram feed before posting anything thanks to UNUM, which makes it easier for them to prepare and picture how their material will appear on their profile. Influencers may preview how their Instagram feed will look after new posts have been added using UNUM's Grid function, which is one of its highlight features. Influencers may drag and drop photographs into the grid to preview how they will appear in their feed and next to other postings. 
For influencers who wish to keep their Instagram profile's aesthetic constant, this option is very helpful. Influencers can track the effectiveness of their account with the help of a variety of analytics options provided by UNUM. Influencers can keep an eye on their following behavior, engagement, and development. Additionally, UNUM offers advice on how influencers can enhance their content and boost engagement. Influencers can monitor the effectiveness of their hashtags with UNUM's Hashtag Analytics function, which is another helpful feature. Influencers can alter their hashtag strategy by observing which hashtags are generating the greatest interaction.
Influencers on Instagram are only permitted to have one clickable link in their bio, which is a restriction. Using the tool Linktree, influencers can build landing pages with numerous links that can be clicked. Influencers can now point their followers to various web pages, including their blog, YouTube channel, or other social media profiles, without having to constantly modify the link in their bio. 
Influencers may swiftly add and change links on their landing page thanks to Linktree's user-friendly interface. Influencers can alter the appearance of their landing page to match their brand and aesthetic preferences. Additionally, Linktree provides analytics tools so that influencers can monitor the number of clicks on their links and modify their tactics as necessary.
Conclusion
In conclusion, managing a successful Instagram account as an influencer can be overwhelming. However, using the right applications can make it easier to manage and grow an Instagram profile. Hootsuite, Canva, Later, UNUM, and Linktree are five essential applications for influencers that can help them schedule their posts, create professional-looking visuals, plan their content, design their feed, and direct their followers to multiple links. Using these applications can help influencers save time, engage with their followers more efficiently, and make data-driven decisions about their content. Moreover, you can make a call to a trustworthy social media marketing company to handle your Instagram and add a touch of elegance to your social media business.